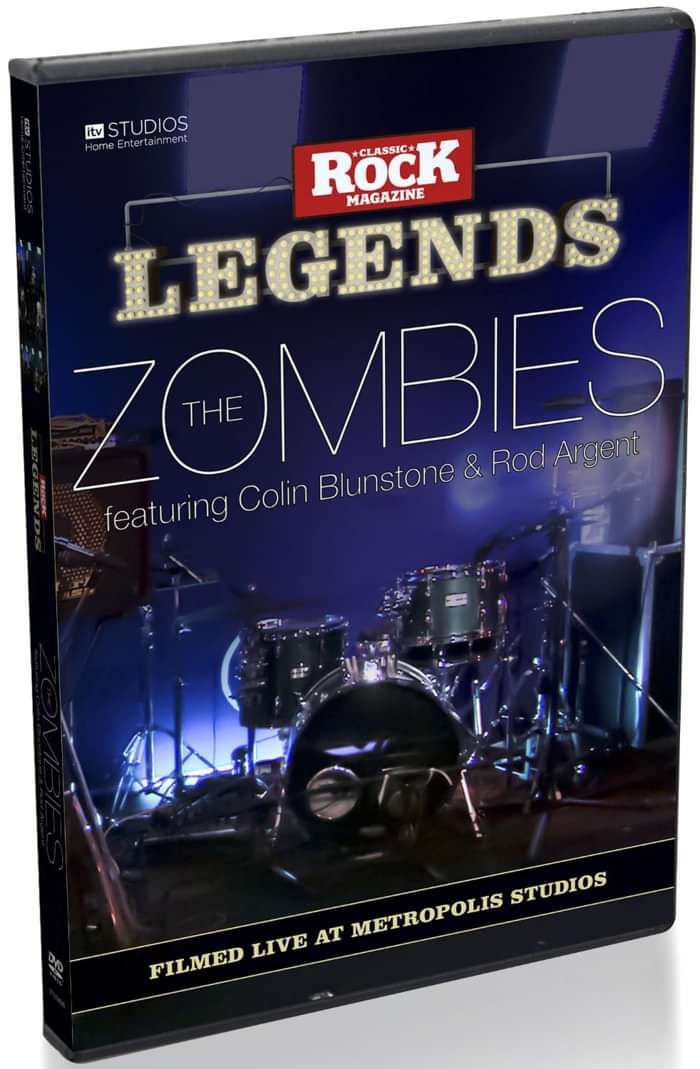 Legends: The Zombies
January 2011, incredibly, was the 50th anniversary of the first Zombies rehearsal in St. Albans, and the band were in Metropolis Chiswick with 120 guests to record this show, with cult like status around the world and Top 5 and 10 hits in the UK and USA and solo hits from Colin Blunstone and Rod Argent. From the still evocative debut hit She's Not There to Argent's Hold Your Head Up, the concert was hit after hit with large chunks of the revered Odessey and Oracle album included for good measure. Songs featured on the DVD are as follows:
I Love You Can't Nobody Love you Mystified What Becomes Of The Brokenhearted Any Other Way A Rose For Emily Care Of Cell 44 This Will Be Our Year Beechwood Park I Want Her, She Wants Me Time Of The Season Whenever You're Ready Tell Her No I Do Believe Say You Don't Mind Hold Your Head Up She's Not There I Don't Believe In Miracles Summertime
DVD Extras Interviews with Colin Blunstone and Rod Argent
The DVD is filmed in HD with stereo and 5:1 sound.